Posted by on 04 April 2012 03:24 PM
How to use Malwarebytes
1. Download Malwarebytes from here: https://www.malwarebytes.org/mwb-download/
2. Install Malwarebytes by double-clicking on the .exe you downloaded.
- Click 'OK' to the first screen
- Click 'Next' to the next four screens (note, you will need to select 'I accept the agreement' on the second one)
- Click 'Install' and 'Finish' on the two subsequent screens.
3. It will then update the definition file to the most current one. It should do this automatically and will look like this: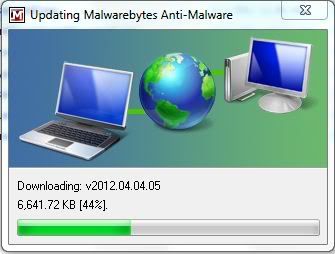 - If it fails to do so, you can separately download the most recent definition file from here: http://www.malwarebytes.org/mbam/database/mbam-rules.exe
- If, at any point, you are using Malwarebytes but it is already installed, you can simply open it, go to the 'Update' tab, and update it from there.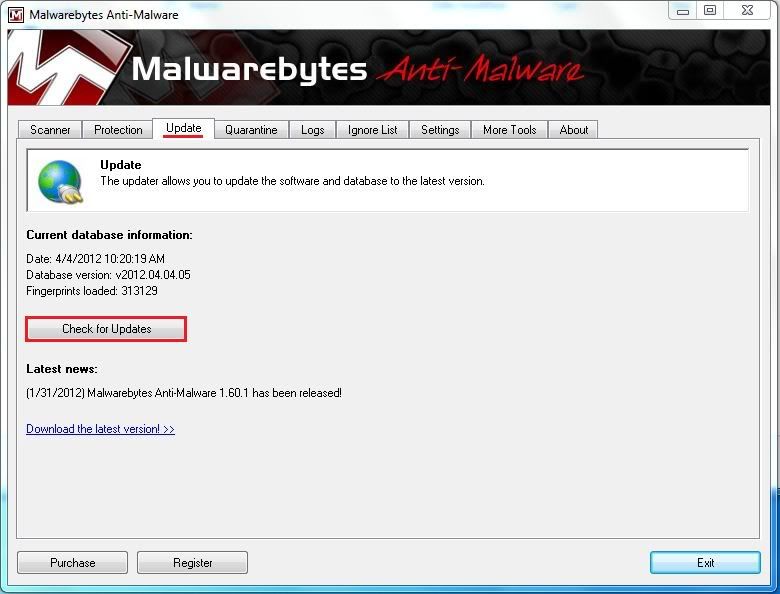 4. Boot the computer into Safe Mode:
- Turn off the computer
- Restart it and when the first computer's logo comes up (before the Windows loading screen) start tapping the F8 key continuously until the options to start in Safe Mode show up. Select 'Safe Mode with Networking'
- Do as much of the following as possible in Safe Mode. If it will not let you install any of the following programs in Safe Mode boot up the computer normally, install the program, then return to Safe Mode.
5. Before running a scan, run Rkill. For more information, go here:

6. Running a quick scan.
- The quick scan will usually take between 5-30 minutes. It searches the most common places where malware might hide. If this scan finds anything, go to the 'Show Results'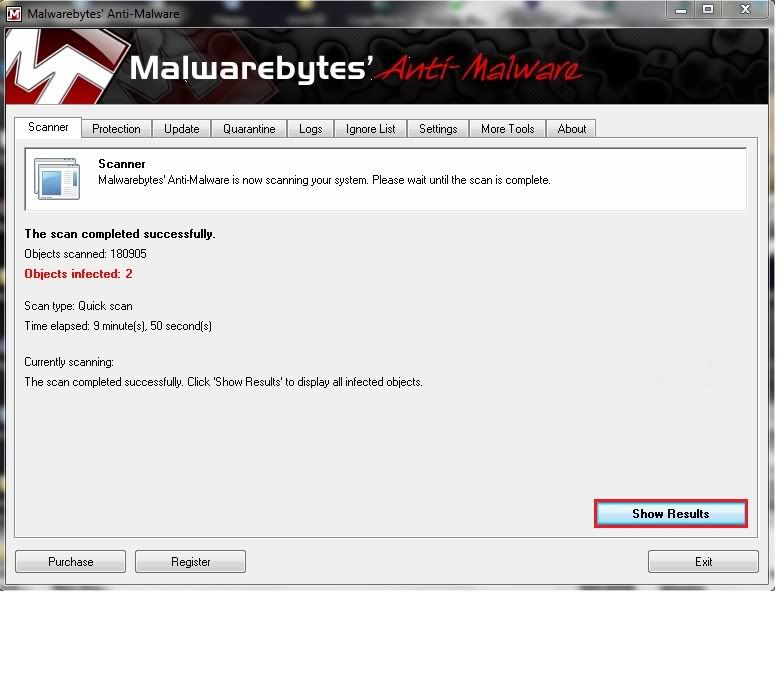 - Then make sure they are all checked and select 'Remove Selected'
- Then, run a full scan (see part 7 below)
7. Running a full scan
- The full scan will usually take between 30min - 3 hours, depending on how many files are on the computer.
- If this scan finds anything, follow the same instructions as in part 6
- Then run another full scan
8. Scan logs
- After a scan, Malwarebytes will pop up a scan log. These will be saved and can be found in the 'logs' tab. If you still cannot remove the malware and bring your computer to the Helpdesk, these will help us determine what the computer has already found and how best to deal with it.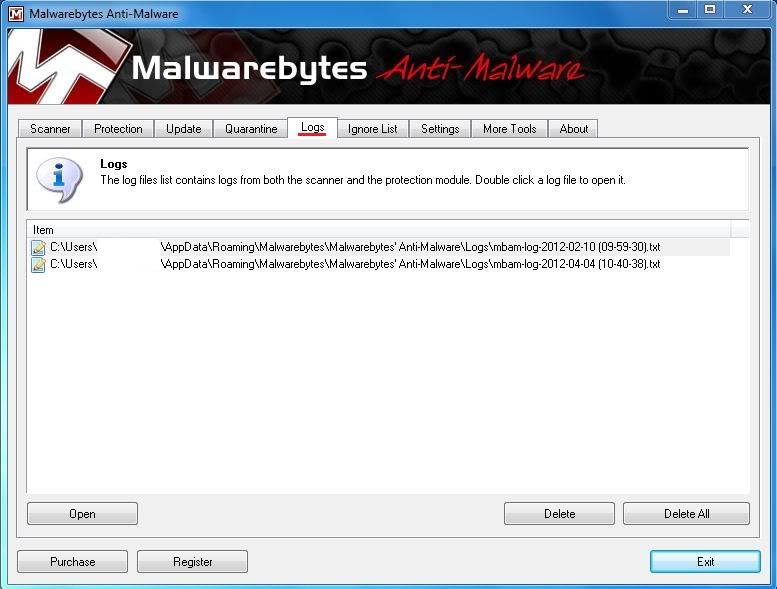 9. More Malwarebytes instructions
- For further instructions follow this link: http://www.bleepingcomputer.com/virus-removal/how-to-use-malwarebytes-anti-malware-tutorial
---